Sri Lanka is famous among Hindu devotees as the land of the Demon King Ravana. The Hindu epic, the Ramayana dwells on the beauty and splendor of Sri Lanka, for Ravana was said to be a rich king, the brother of Kubera, the treasurer of the Gods. Ravana was deemed a great and good king by his own subjects and it is said that he is depicted with 10 heads, not because he was some kind of monster but because he had knowledge worthy of filling 10 heads. Yet all his knowledge, power and achievements had failed to remove his basic desire for women, legend says. With over an estimated 50 sites in Sri Lanka, connected to the Ramayana lore, it is no wonder that this tour is in great demand. The Trail of Ramayana' is based on research findings that link the sites to Lord Ram, wife Sita and demon king Ravana.
The Sri Lanka Ramayana Tours can be easily combined with another Sri Lanka Tours. Come and immerse yourself in the myths and legends that surround the magical island of Sri Lanka.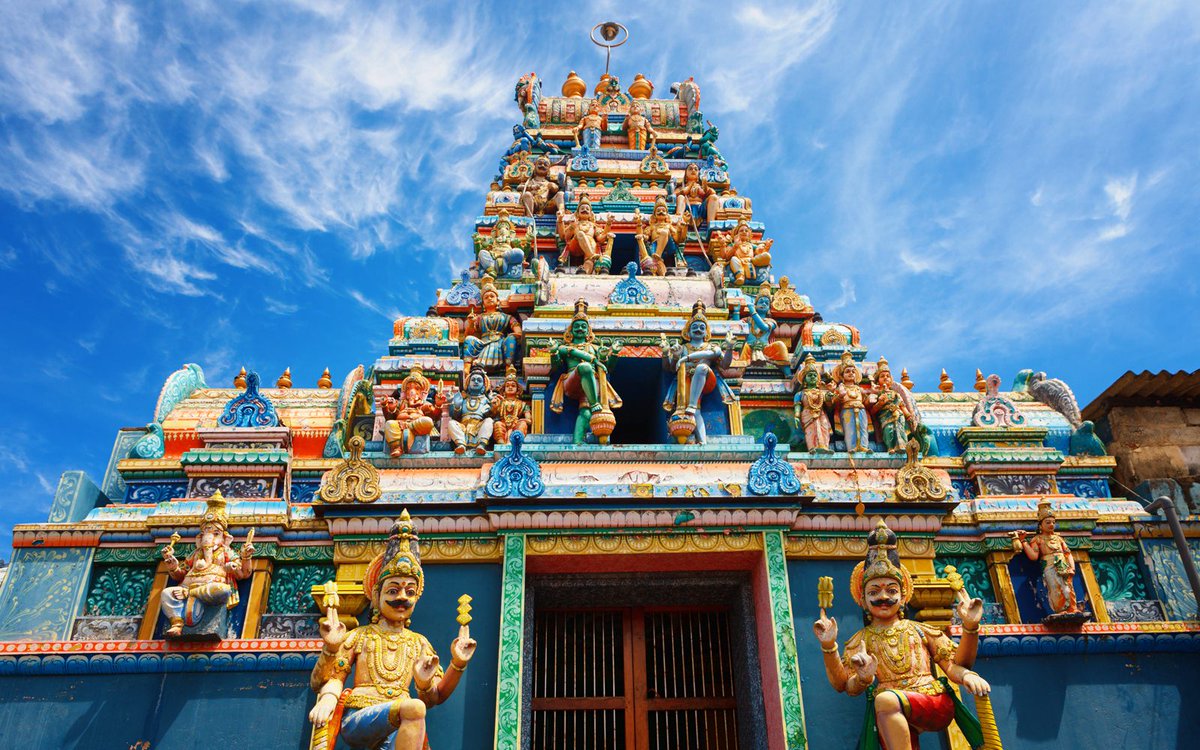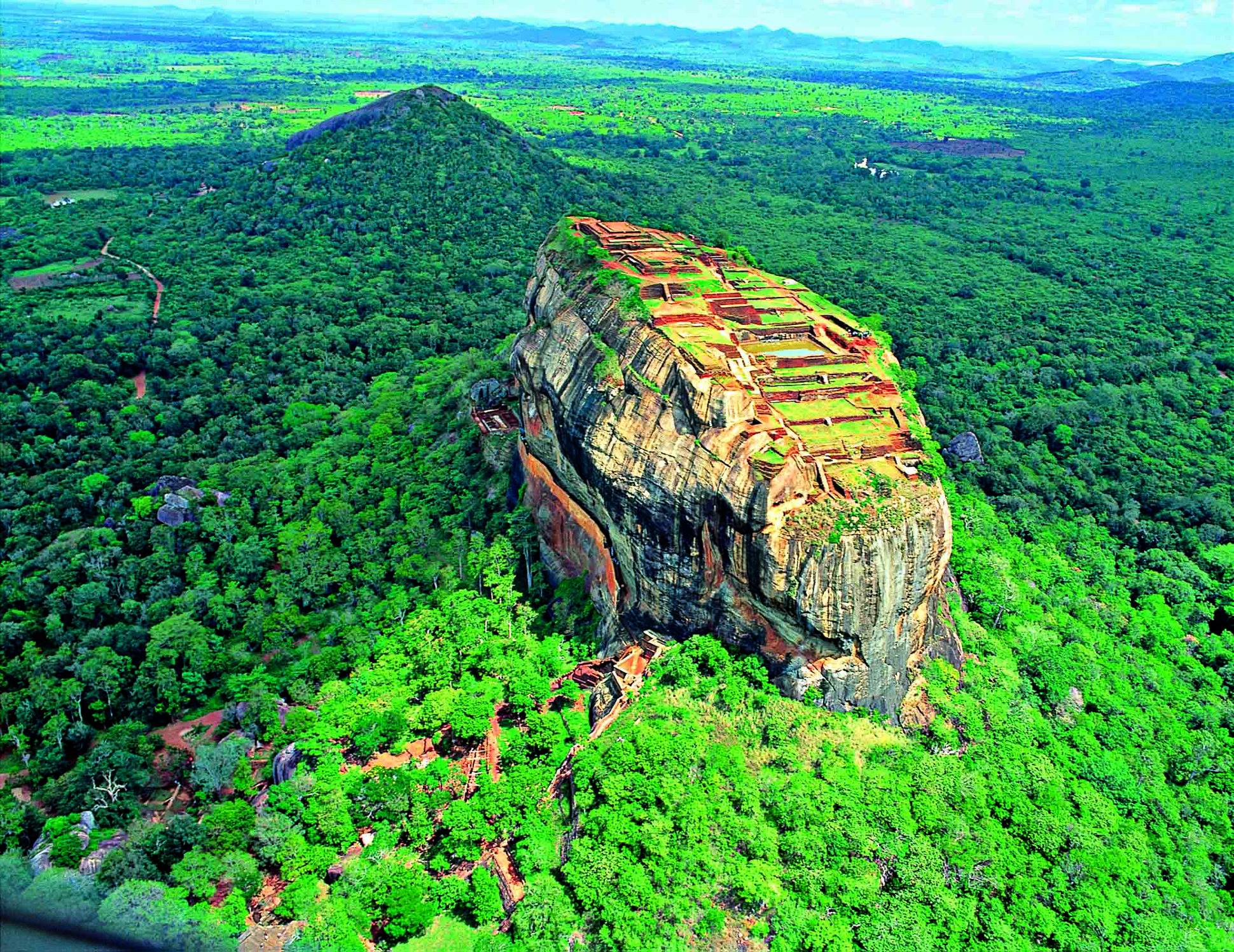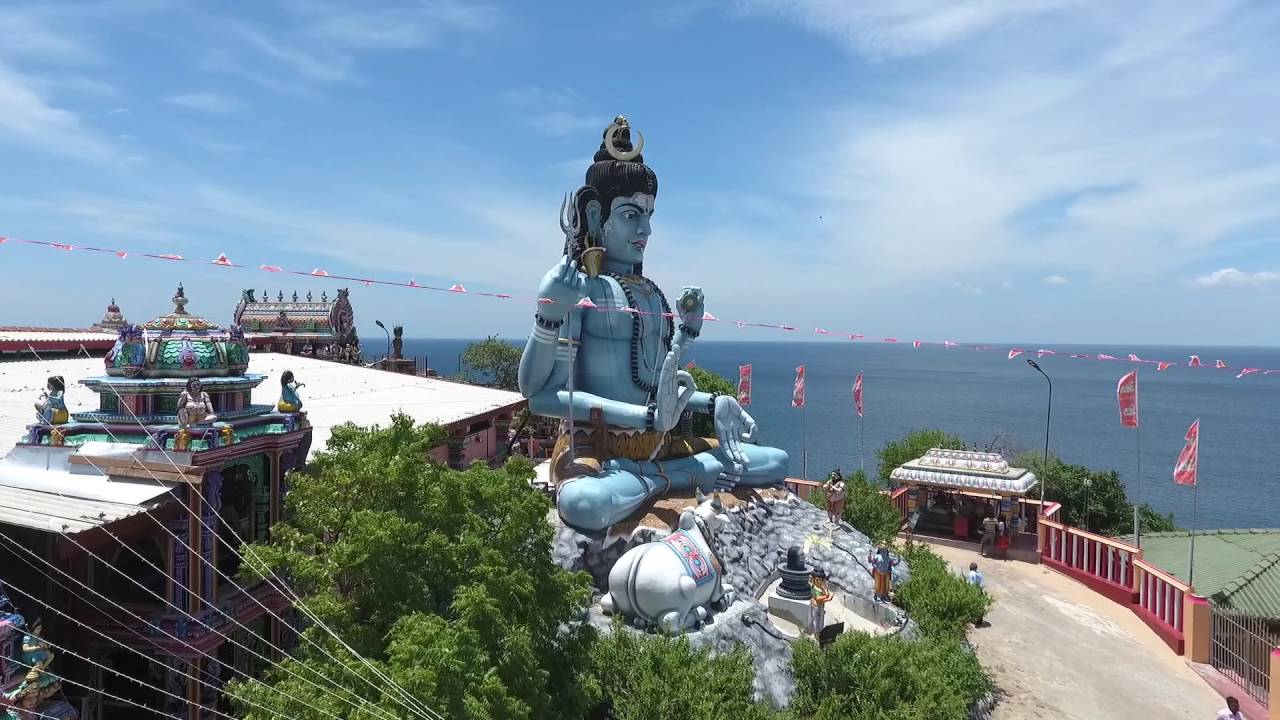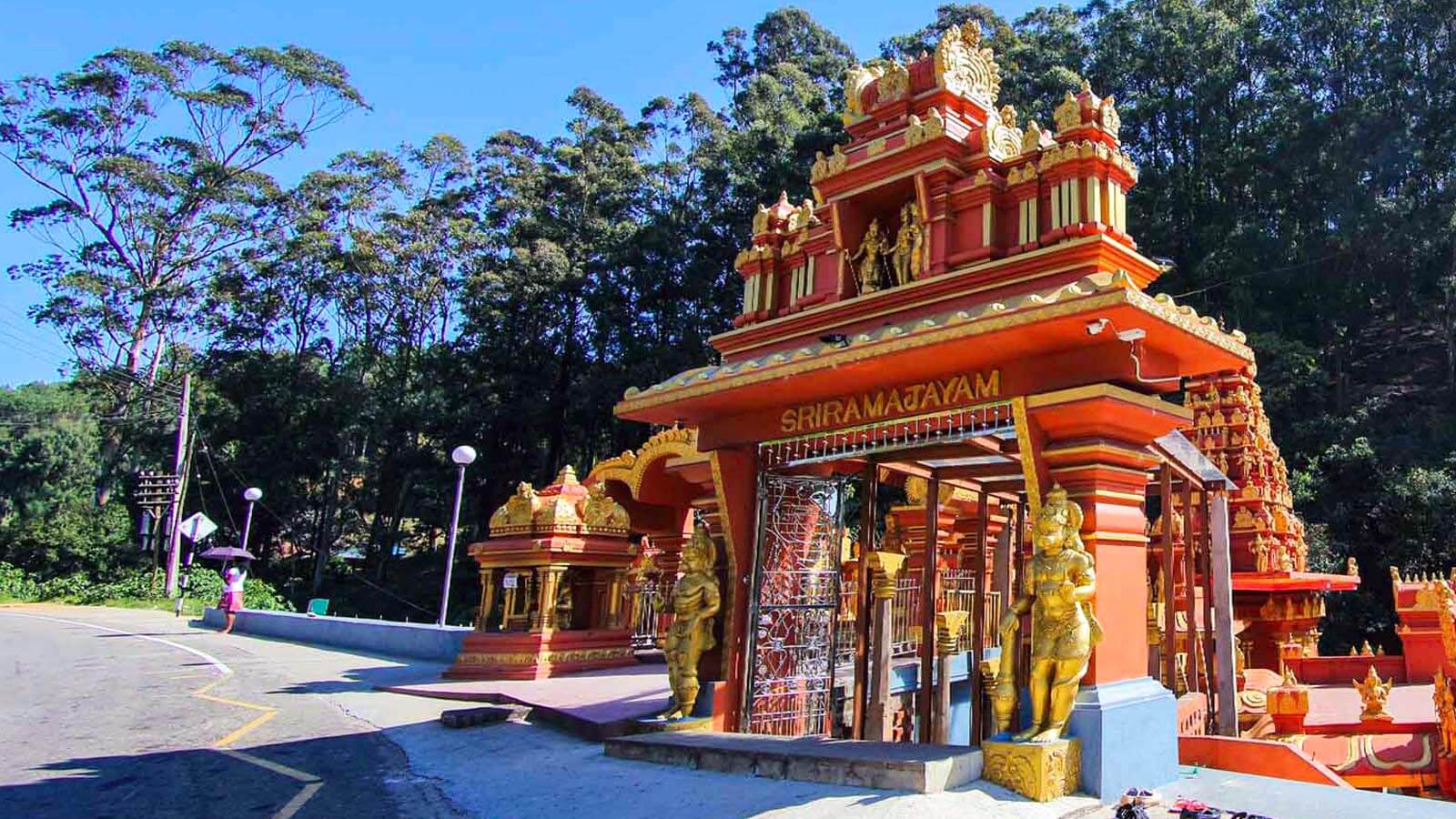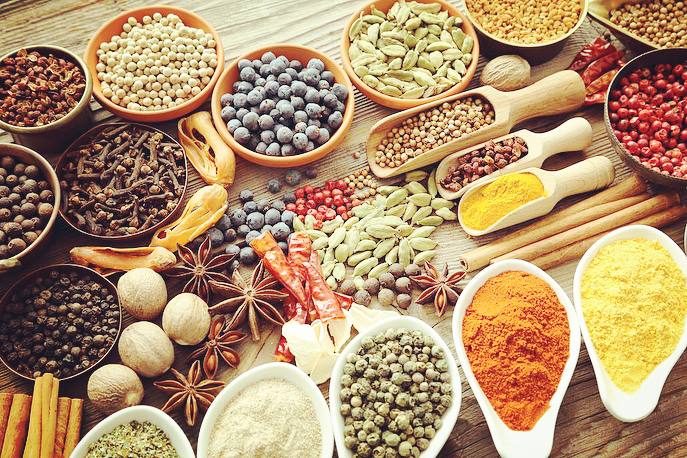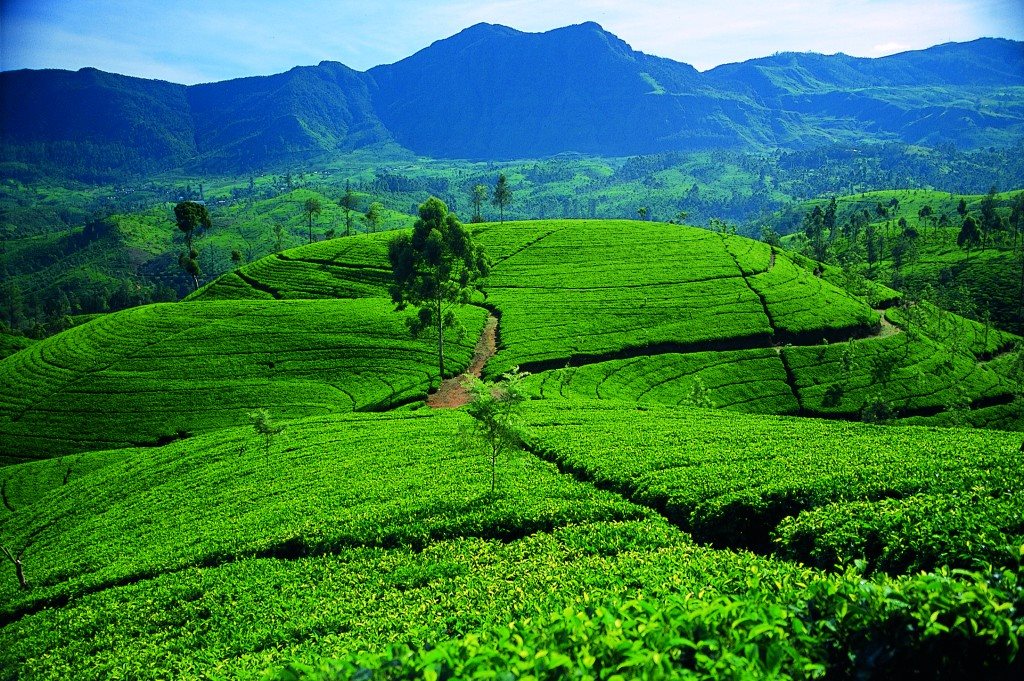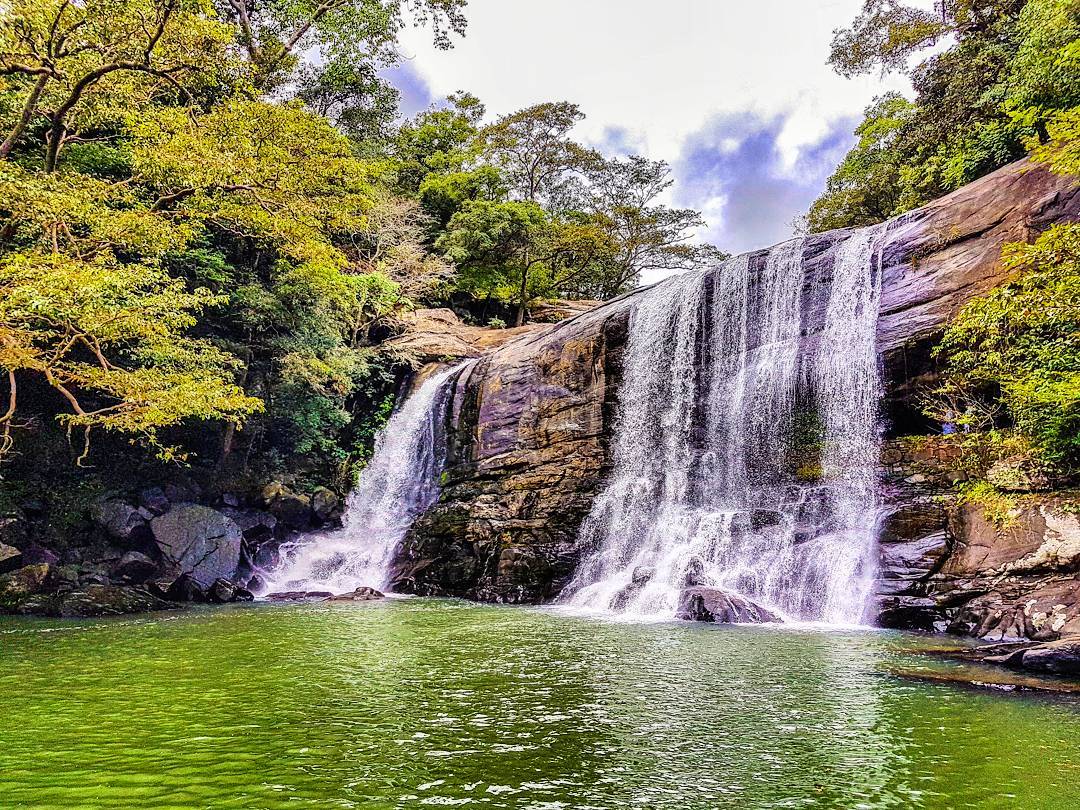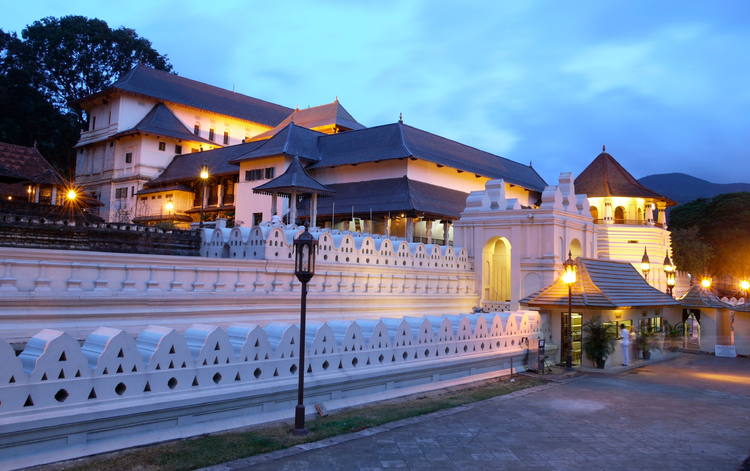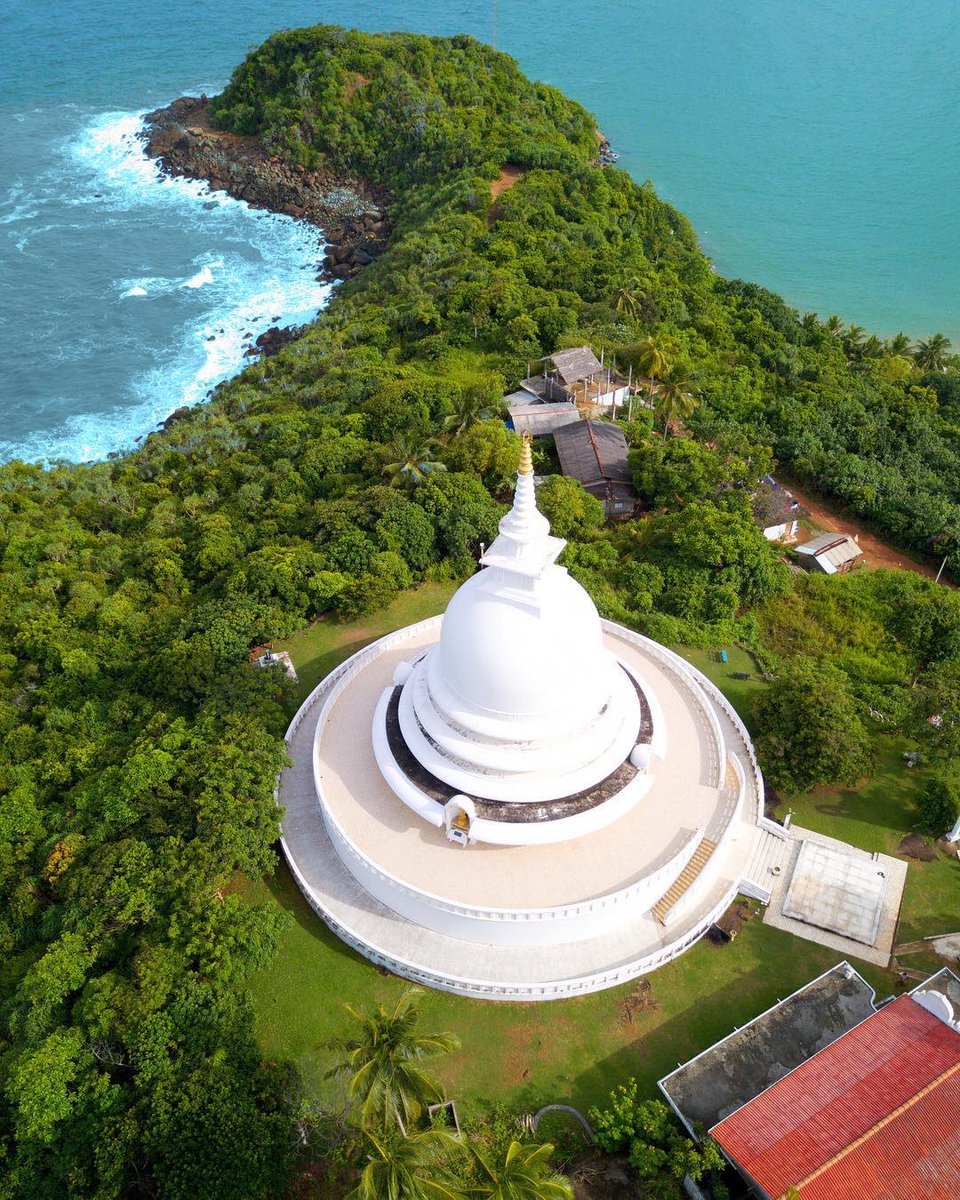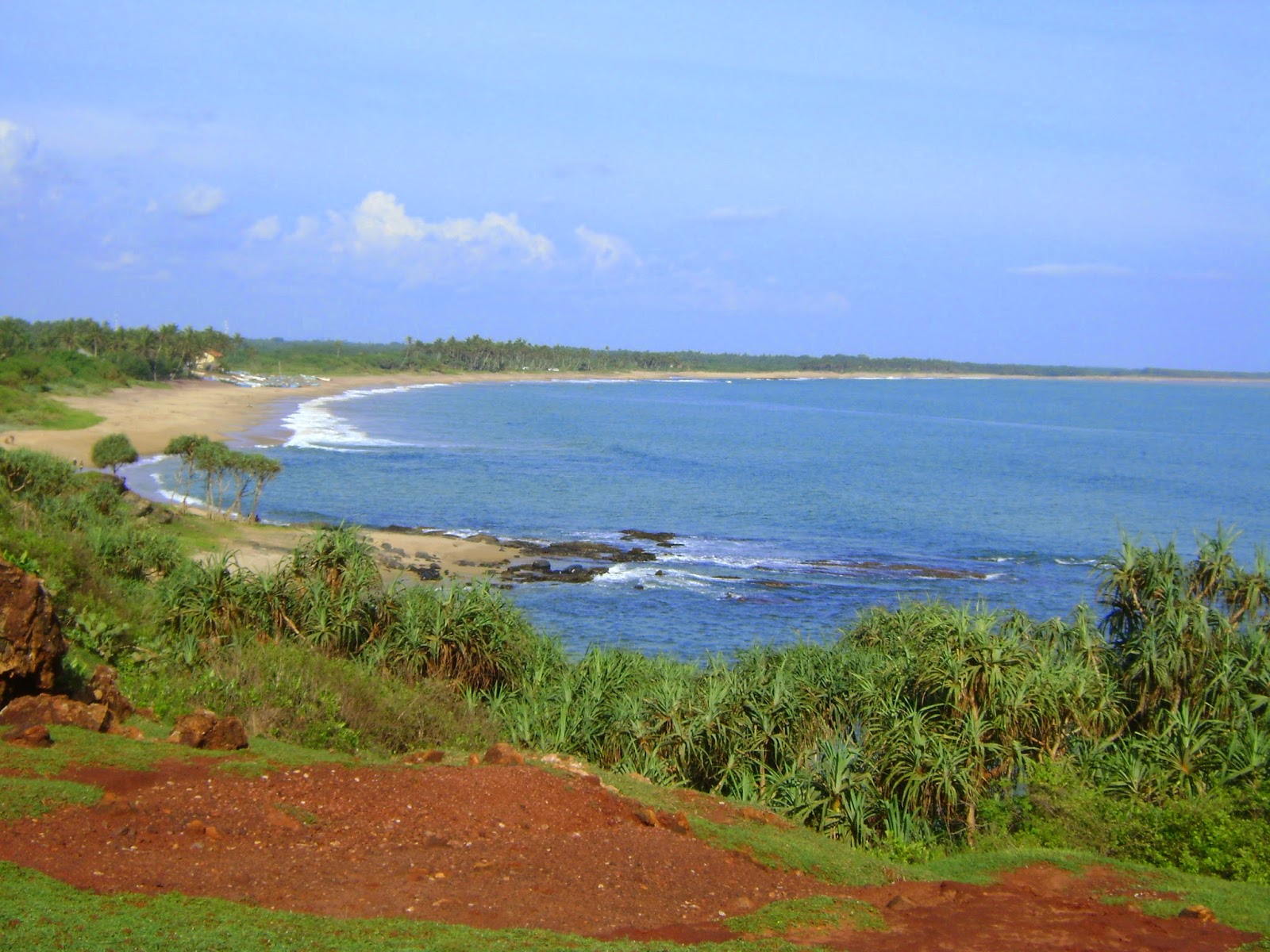 HIGHLIGHTS
Munneshwaram Temple- Chilaw

Manwari Temple- Chilaw

Koneswaram Temple- Trincomalee

Shinkari Temple- Trincomalee

Climb up to "Fortress in the Sky"- Sigiriya

Mathale- species gardens

Temple of the Sacred Tooth Relic

City Tour at Kandy

Visit Hanuman's Temple

Sitha Kovil at Nuwara Eliya

Hakgala Botanical Garden

Visit Seetha Eliya

Climb up to the World's End, Horton Plains NP

Enjoy at Nuwara Eliya

Tea Factory visit

Visit Katharagama Dewalaya

Ussangoda National Park

Rumasalla Mountain

Relax at Bentota Beach
Day 01 Airport > Chilaw > Sigiriya
"Ayubowan" on arrival at Bandaranayake International Airport, you will be blessed to get your first taste of warm Sri Lankan hospitality; Representative from Lanka Visit Travels will welcome you at the Airport & transfer to Sigiriya via Chilaw. 
On your way, you can visit Munneshwaram Temple and Manavari Temple in Chilaw.  
Munneshwaram Temple – Is a temple complex of three shrines. The 1500-year old inner sanctum of the main Siva temple has Tamil inscriptions and is an important pilgrimage center. August is the main festival period. The temple is believed to pre-date Ramayana and is dedicated to Lord Siva. It is believed that a Shiva Lingam was already here when Lord Rama visited the place. Lord Rama after his victorious battle against King Ravana left for Ayodhya (India) with Sita Devi in ones of King Ravan's Vimanas. He believed he was being followed by a demon force, as he was feeling the force having killed King Ravana, who was of Brahmin blood.
Manavari Temple:
Manavari is the first lingam installed and prayed by Rama and till date, this lingam is called as Ramalinga Shivan. Rameshwaram is the only other lingam in the world named after Lord Rama.

Day 02 Sigiriya > Trincomalee > Sigiriya
Trincomalee is one of the oldest cities in Asia and one of the finest natural deep-water harbors in the world. Trincomalee and its suburbs are amidst the fine beaches of Nilaveli, Uppaveli, Marble Beach and Pigeon Island. You can visit Koneswaram Temple and Shankari Temple at Trincomalee. 

Koneswaram temple- Koneswaram temple of Trincomalee (also historically known as the Thirukonamamalai Konesar Kovil, the Temple of the Thousand Pillars and Thiru-Konamamalai Maccakeswaram Kovil) is a Hindu temple in Trincomalee. It is built atop Swami Rock, a rocky promontory cape overlooking Trincomalee, a classical period harbor port town. The temple of Koneswaram is believed to be surrounded by the legend on Ramayana as the legendary hero-king Rama. Koneswaram was developed in the post-classical era, between 300 CE and 1600 CE by kings of the Tamil Pandyan and Chola empires, and Vannimai chiefs of the Eastern Province, with decorations and structural additions such as its famous thousand pillared halls furnished by kings of the Tamil Pallava dynasty and the Jaffna kingdom.

Shankari Temple-The famed Shankari Temple, in Sri Lanka, is one of the 18 Devi Temples (Ashta Dasha Shakti Peethas). Many have heard the Ashtadasha Shakti Peetha Shloka starting with Lankaayaam Shaankari Devi, composed by Sri Adi Shankara which means Shankari in Lanka. This Shloka enumerates the list of places of Devi temples which are considered to be part of the 18 Devi Peethas.

Day 03 Sigiriya > Mathale > Kandy
Sigiriya a world heritage site and the "Fortress in the Sky" which is perhaps the most fantastic single wonder of the Island. Sigiriya rock was a royal citadel for nearly twenty years and this great exciting site is nearly one hectare in extent. This fortress in the shape of a lion is a masterpiece of ancient architecture. Sigiriya has been made famous throughout the world for the frescoes on its rock wall and advanced water system.

Matale, a relatively small town in between Kandy and Dambulla where you can find many species gardens along the road. During the visit at species gardens, you can observe Cinnamon, Cardamom, Pepper Creepers, and all other spice trees, plants and creepers. Spice products are also available for you if you wish to buy them.  

Day 04 Kandy > Nuwara Eliya
Kandy, a world heritage city, the capital of the Central Province and Sri Lanka's most visited tourist destination. Kandy is in the middle of the mountains and its beauty is enhanced by the lake and the river Mahaweli and the Royal Botanical Garden Peradeniya. To the Buddhist of Sri Lanka and the World, Kandy is one of the most sacred sites as it is the home of the "Dalada Maligawa" – Temple of the Sacred Tooth Relic of Lord Buddha.
Nuwara Eliya, the "Little England" of Sri Lanka offers you everything as any other town does. Its unique climate, the atmosphere, beautiful backdrops of mountains, valleys, waterfalls tea plantations and golf course add up to a perfect vacation retreat. The town is well planned and still retains its English style. The Victoria Park, in the middle of the town and you can take leisure walks around the beautiful lake Gregory and enjoy stunning scenery with rugged mountains outlined against clear blue sky making a breath-taking backdrop.
On your way, you can visit Ramboda waterfalls, which is 109m high and the 11th highest waterfall in Sri Lanka. Here we will also visit Hanuman's Temple. According to the ancient stories, Ramboda is the area, where the forces of Rama's gather to fight against King Ravana. This temple was built by the Chinmaya mission of Sri Lanka and dedicated to Hanuman. This temple today houses for 16 feel height statue of Hanuman.
You can visit Sita Tear Pond and Chariot Route on the summit of Pussellawa Hills en route. The top of the hill overlooks the place where Lord Hanuman first set his foot on Lanka. These hills stand tall in-between King Ravana's capital city and Ashoka Vatika. The barren land here is believed to be the route in which King Ravana took Sitadevi from his capital city Lankapura to Ashoka Vatika, which was a paradise on earth. Till date, no vegetation grows on this passage except grass. King Ravana is believed to have taken this passage on top of these hills to show Sitadevi the beauty of his kingdom.
In Nuwara Eliya, you can visit Sita Eliya which is believed to be the place where Sita Devi was held captive by King Ravana.
This is known as the only Sita temple in the world. A new temple was recently built to honor Hanuman and is located opposite the Sita Kovil. There is a rock located nearby which is believed to be where Sita Devi sat and meditated. The Ashoka forest is a clear indication that she came here when she was bought to Lanka.
Then Visit Ishtripura which in Sinhalese means city of women.
Sitadevi was said to have been moved from place to place as a precautionary measure. This was one of the places to which King Ravana had moved Sita Devi to. There are lots of intruding tunnels and caves in this area. This seems to be a part of a great ingenious network of paths, which is interconnected to all the major areas of King Ravana's city. Sitadevi had said to have bathed in this very stream and had dried her hair sitting on a rock and put clips to her hair, hence this rock is known as Konda Kattu Gala.
You also can visit Divurumpola which means a 'place of oath' is the location that Sitadevi had said to have taken oaths.

Hakgala Botanical Garden, the second largest botanical gardens of Sri Lanka and was recorded in the legend of Sri Lanka, thousands of years ago, a famous king of Ceylon Ravana whose name is remembered in connection with the epic love story with Sita, a beautiful queen of India, made a pleasure gardens in the region where the Hakgala garden spreads today. The king Ravana brought queen Sita, a famous female character described in eastern here and kept hidden in the area vicinity to the botanic.

Day 06 Nuwara Eliya > Ella
Ella is blessed with some of the most spectacular scenic sights in Sri Lanka and one of the best places to relax and enjoy the beauty of hill country. You can visit Little Adam's Peak and the Ella rock which is famous for the cave of Ravana a legendary king of Sri Lanka ruled during the pre-historic times. Damodara Nine Arches Bridge, a massive bridge is built entirely of solid rock and brick without using a single piece of steel located few miles away from Ella town. Ravana Fall is one of the most picturesque waterfalls in Sri Lanka. 

Ravana Falls- The Ravana Falls (popularly known as Ravana Ella in Sinhala) is a popular sightseeing attraction in Sri Lanka. It currently ranks as one of the widest falls in the country. This waterfall measures approximately 25 m in height and cascades from an oval-shaped concave rock outcrop. During the local wet season, the waterfall turns into what is said to resemble an areca flower with withering petals. But this is not the case in the dry season, where the flow of water reduces dramatically. The falls form part of the Ravana Ella Wildlife Sanctuary and is located 6 km away from the local railway station.

Day 07 Ella > Katharagama
Kataragama, Sri Lanka, is a Hindu and Buddhist temple complex dedicated to Skanda-Murukan also known as Kataragama deviyo. The main shrine devoted to Skanda popularly described in eulogies as God having six faces and twelve arms whose assistance is sought for worldly gain. The history of the shrine dates back to 2 century BC. The annual procession held in July or August is the main event of the shrine with fire walkers and Kawadi dancers
Day 08 Katharagama > Ussangoda > Rumassala > Benthota
Ussangoda National Park– A place to see and feel – a completely different geological formation consisting of a deep red and hard soil like it had been baked in a heated oven. The view is spectacular, and it is a strange plateau, fully exposed, several meters higher than the sea. This park is only covered with grasses and a few small bushes and you can observe several species of birds as this place is adjacent to Kalametiya Bird Sanctuary. 
After meeting Seetha Devi Lord Hanuman decided to test the strength of the mighty King Ravana and his army of Rakshasas. In the event that unfolded Lord Hanuman's tail was set on fire by the Rakshasas, who in turn went on to torch some parts of King Ravana's empire. Ussangoda is one of the torched areas, which is said to have been an airport used by King Ravana.

Rumassala hill 3 km east of Galle is the landmark of Unawatuna beach because of the picturesque white Buddhist dagoba on top of it. Rumassala rock is one of the five Sri Lankan spots believed to originate from parts of Mount Dronagiri. They fell down when Hanuman carried the Dronagiri on his flight back to Lanka in order to use its Sanjiwani herb to rescue Lakhshmana and Rama who were in need of this medical plant to be reanimated after suffering severe injuries. Rumassala is also said to be an abode of Sita during her stay in Lanka.

Day 09 Benthota > Departure 
Benthota, an area attracts tourists due to its picturesque beauty, especially its lovely palm-fringed beaches. Many fascinating rural lifestyles and traditional occupations like river fishing and wood carving can be seen in and around Benthota.

Transfer to Colombo airport for departure in time for your departure flight.